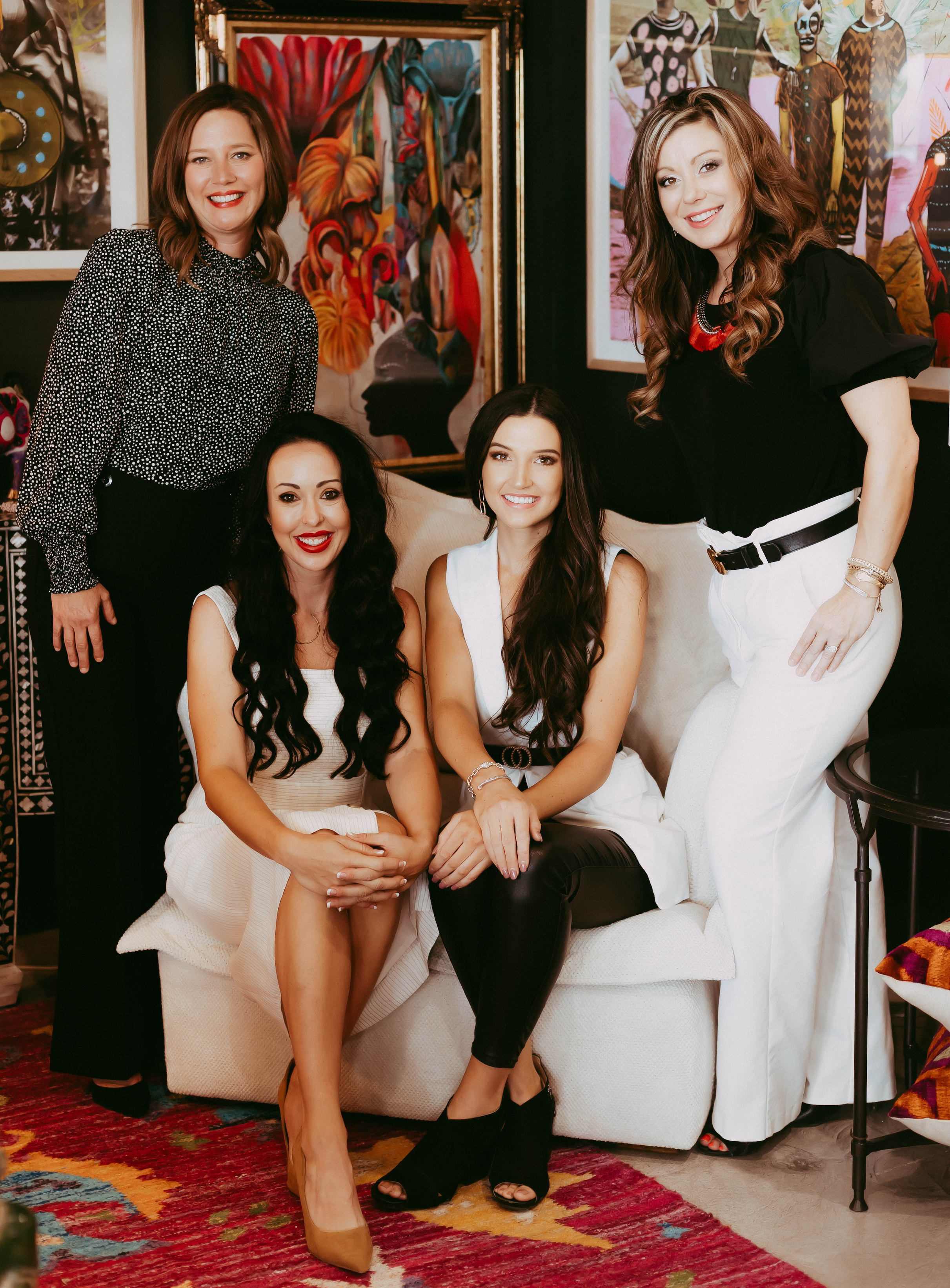 Meet the Lakeshore Sales Group!
San Angelo Real Estate Experts
Kimberly Wright
325.617.8525
dreamteamangelo@gmail.com
Kimberly Wright is originally from Alpine Texas but has called San Angelo her home since 2013. Originally licensed in 2008, real estate has been a long-time passion of hers. She began her career in property evaluation as an insurance adjuster and has applied that knowledge to form a specialization in new construction sales. Kimberly has been a long-time member of the Home Builders Association. She enjoys marketing, real estate investing, and spending time with her son Monty. "I love looking at property. All types of property, and in all conditions. I also enjoy working with people. Buying and selling real estate is often one of the biggest decisions people make, I feel honored to be a part of their lives in such a meaningful way. I could imagine doing anything else."
Brittany Ionita Davis
325.340.2962
dreamteamangelo@gmail.com
Brittany Ionita Davis has been a licensed REALTOR since 2013. She has had a long-time passion for real estate, design and remodeling since she was a child. Growing up she assisted her family with a vast array of home renovation projects where she was able to fine tune her skills in construction and home design. After moving to San Angelo in 2008, she met her husband Will and married in 2017. Outside of Real Estate, she loves to travel, explore different cuisines, golf and spend time with their dog Cash. 
Brittany specializes in all facets of the Real Estate business, from navigating the way for first time home buyers, scoring the perfect distressed property, assisting clients through a custom build or providing assistance in the luxury market, she knows and has experienced it all. 
Landry Scott
325.253.6067
landry@sanangeloera.com
Landry has been a licensed Realtor and Property Manager in San Angelo since 2017. She is certified in Property Management and Luxury Real Estate. Landry has flipped multiple homes and has used her passion for interior design to help buyers envision the possibilities that come with a new home. Whether you're a first time home buyer, a real estate investor, or looking to purchase a commercial property for your new business, Landry is dedicated to helping her clients reach their goals! Family is very important to her and she loves spending her time with her husband, Preston, and their 2 kids! She is a member of Paul Ann Church, Junior League of San Angelo, Home Builder's Association, San Angelo Association of Realtors, and she enjoys serving her community. 
Landry is dedicated, hard working, and makes buying and selling real estate stress free and fun! Most importantly she wants to get to know you and be the person you trust with your Real Estate needs!
Lacy Allison
dreamteamangelo@gmail.com
Lacy was born and raised in San Angelo Texas. She graduated from Texas Tech University with a degree in management.
She has held her real estate licensed since 2013, and now is vital part of the Dream Team as a transaction coordinator. From beginning to end, Lacy is involved in the transaction making sure that title companies, lenders and clients have the necessary information to make all transactions seamless. Out side of work, she enjoys spending with her family and friends. 
Agent Email
dreamteamangelo@gmail.com